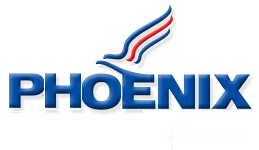 Copyright © www.Phoenixhero.in 2012. All Rights Reserved.
Documents Required for R.T.O Registration

1. Owned L.I.C. Policy or Election Card.

2. In case of Government Servent, Official I.Card, Electricity Bill, Salary Slip.

3. In case the above documents are not available, an affidavite is to be made for RTO Registration.
(Assistance in preparing the affidavit is available inside the showroom)

4. Finance Facility is also available in sales.

5. For getting finance following documents are compulsarily required.
(a) Last six months bank statement and current month salary slip.
(b) Address Proof of current residence.
(c) Identity Proof.
(d) Two Photographs
(e) Post dated cheques.(No. of cheqes depends upon the tenure of case)
In few cases guaranter may require.
Phoenix Hero are here to guide you and listen to your needs to help you take the right decision. If you wish to finance your favorite Hero bike, we're glad to be with you to ensure that you are happy with your bike finance decision.

Phoenix Hero offers complete range of Model of Hero Motocorp Two Wheeler and facilitates easy finance through HDFC, Sriram City Union Finance, & Indus Ind Bank at most competitive rates with absolute transparency in customer dealings as Phoenix Hero believe in cherishing the customer relation forever.


Finance
-------------